Soundtrack
GTA: Vice City Stories features nine different radio stations. See details of them below.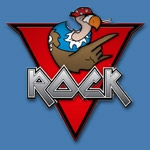 V-Rock
(Rock)
DJs: Couzin Ed, Lazlow
If you ain't Rock n Roll, you ain't American. VROCK is Vice City's #1 source for pure unadulterated and the latest in rock. So put on the spandex, the ripped up KISS t-shirt, studded belt, fingerless gloves and the bandanna, now turn the radio up cause you've just sold your soul to rock n roll.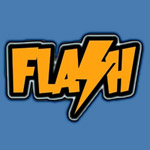 Flash FM
(Pop)
DJs: Teri, Toni
Vice City's only destination for the latest in pop. Teri and Toni bring you everything POP from Wang Chung to Laura Branigan and everything else in between. You hear it here first only on Flash FM.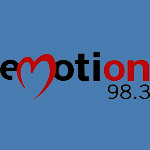 Emotion 98.3
(Ballads)
DJs: Lionel Makepeace & Special Roving Reporter
You find yourself alone with that special someone, hand in hand as you watch the sun dip into the horizon. You ask yourself, "is tonight the night?" Well, tonight could be the night...that's if you tuned the dial to Vice City's leader in ballads; Emotion 98.3. We're here to assist you in your romantic endeavors.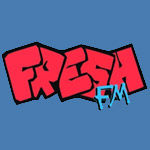 Fresh 105
(Hip Hop/Electro)
DJ: You'll have to wait to see
Fresh 105 delivers the sounds of the street culture, straight from the streets and into your ears. You won't find any top 40, ballads or easy listening here. The only thing you'll find on Fresh 105 are the freshest and dopest beats you'll ever hear in the City of Vice.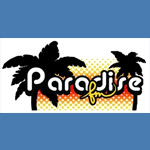 Paradise FM
(Disco)
DJ: TBD
Disco never died, it just needed to regroup and now it's back and better than ever. Disco belongs in the neon of Vice City, so come on folks enjoy the decadence that Disco and Vice City has to offer...after all thousands of rich, attractive and very upwardly social residents can't be wrong. If you want to be fabulous, listening to the Paradise FM is the first step to your rebirth.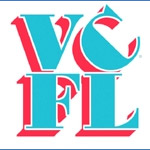 VC for Lovers
(Soul)
DJ: Pat Floyd
This station is for professional lovers only, amateurs need not apply. You're with your #1 girl, you've been with this woman for years now and you know what she likes...it ain't pop, rock, or that new wave crap! A real woman wants a real man and real music to boot. And this is where VC For Lovers comes in...we're here on the airwaves providing you with soulful, soothing and velvet encased harmonies from the likes of Barry White and Marvin Gaye. VC for Lovers is station dedicated to those who are skilled in the art of love, passion and romance. On that special night with that special woman, make sure the champagne is chilled, the candles lit, the incense is burning and the dial is set to VCFL.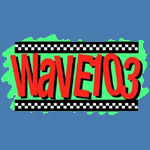 Wave 103
(New Wave)
DJs: Adam First with Trish Camden
The format is new wave and we're the radio station for the listeners who are searching for something different, something new, a sound that has foreign roots, but most of all, music that they can relate to. Wave 103 is proud to the sponsor the counter culture in Vice City.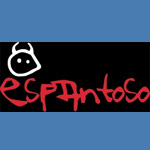 Radio Espantoso
(Latina Musica)
DJ: Hector Hernandez: Frank Rodriguez
Bienvenido a su fuente para Latina Musica en la Ciudad del Vicio. De la Nova de Bossa a Mariachi y todo más en medio, la Radio Espantoso es su uno y sólo selecto para la Música latina en la Ciudad del Vicio. Welcome to your only source for Latin music in Vice City. From Bossa Nova to Mariachi and everything in between we have it all only on Espantoso Radio.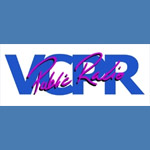 Vice City Public Radio
(Talk)
A daring new direction in radio, Vice City Public Radio is an all-talk, all-information station that challenges the listeners with the true issues of the day. This is an exciting new format that is sure to take the world of radio by storm.